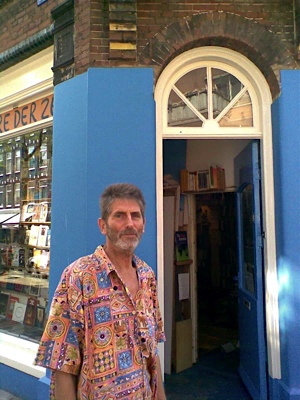 Address
STERRE DER ZEE
Hasebroekstraat 43
1053 CN Amsterdam
STERRE DER ZEE

amsterdam oud west
used and rare books
Specialities: spiritual books, English literature and much more ...
***** on Tripadvisor "friendly and helpful … books are all reasonably priced … a bookworm's dream!!!"
***** van de Recensiekoning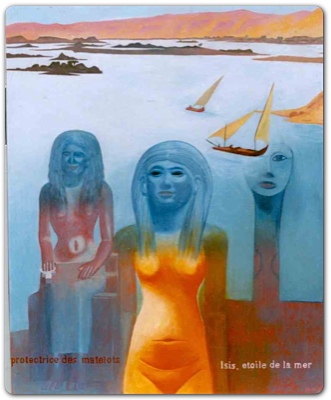 Regular opening hours
Friday and Saturday
12-18h
and by appointment; occasionally on other workdays (afternoon)
De Zwarte Markt van Kennis (ook wel bekend als Zwarte Markt van Kunst en Kennis) presenteerde op 6, 11 en 12 september 2015 in "Sterre der Zee" Marco Marechal, Arthur van de Boogaard, Daan Doesborg, Hans de Zwart (directeur Bits of Freedom, zi foto beneden), Harry Starren, Matthijs van Boxtel, Simon Mulder (zie foto rechterkant), Walewijn den Boer, Alexander Nieuwenhuis, Thomas Verhagen.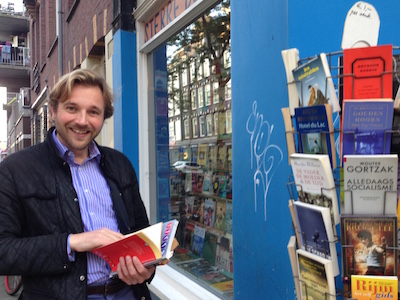 Paintings
Jan van Eijk (C)
For more recent paintings and exbibitions, please contact the artist at the above address
*
de Volkskrant 29 januari 2015
Klik even op het plaatje van Sylvia W. voor details!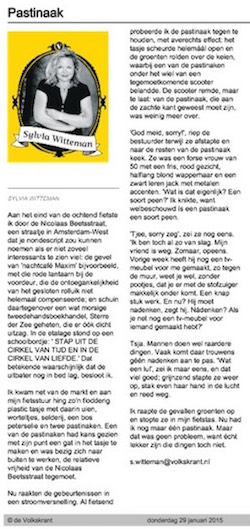 Privacy Beleid
Deze homepage doet niet aan profilering van bezoekers, net als de maker ervan.
Meer hierover in het privacy beleid van mimemo.nl >>
De Zwarte Markt van Kennis is en spel tussen vraag en aanbod - bekijk maar deze video!
Een ontmoeting tussen Handelaar en Kennis- of Kunstbehoeftige.